car rental with camping rooftop tent
Hiring a car for self-drive with a camping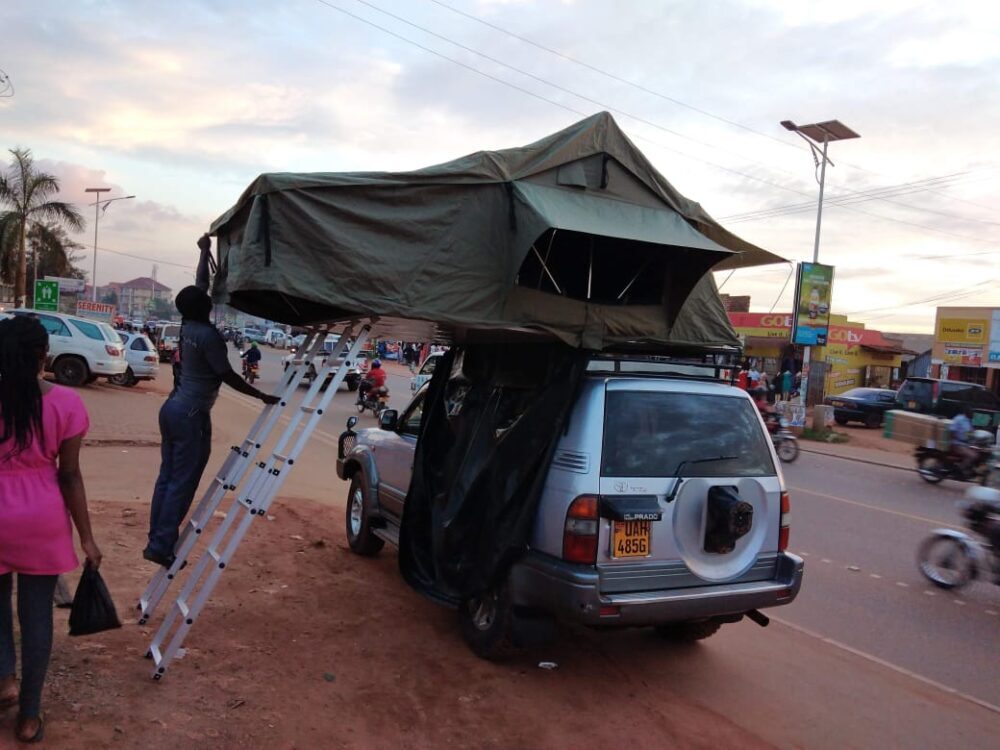 rooftop tent on our platform of carrrntal4x4 gives you the flexibility to drive from anywhere, at any time, with just a few stopovers by the road Authorities. Our booking platform is accessible from any device with an internet connection, so you can keep an eye on our car booking for safari vehicles even when you're on the go. With our state-of-the-art security measures in online payment and safe booking, you can rest assured that your bookings are safe and secure.
Car rental 4×4 offers safari vehicle with a driver/guide, for the tour packages you can check through our safari site Naturenestsafaris.com to select the safari that fits your budget
Earn every chance of getting affordable rates for every booking you make with carrental4x. all our bookings are confirmed with the deposit fee. we do operate in Uganda Kenya Rwanda and Tanzania
A car with a camping rooftop tent is one of the best outdoor adventures, unlike other styles of camping during the safari car with rooftop tents are always increasing every day on demand. The adventure of a rooftop tent has several advantages, while many 4×4 SUVs have provision for mounting the tent, the tents are economical, compact, and can fit a lot of people, and are very great during inclement weather.
The list of 4×4 SUVs best suitable for the rooftop tent is 4x4landcruiser v8,4x4landcruiser TX/TZ,4x4landcruiser GX,4x4landcruiser VX, and 4x4landcruiser hardtop,
The camping items include
camping table
camping chairs
electrical Gas
sleeping bags
the booking fee can vary depending on the country and the car type you are booking.
From 100usd to Any rate of deposit,
Free airport pickup and delivery!