1 day Kampala City Self Drive Uganda Safari
1 day Kampala City tour: Spend a full day in Kampala self-driving to the best attractions: Owino Market, Gaddafi Mosque (The Uganda National Mosque), Kabaka's palace, Kasubi Tombs, Ba'hai Temple, The Reptile village, Uganda Martyrs Shrine, Uganda National Museum, Social Innovation Museum, Rubaga cathedral.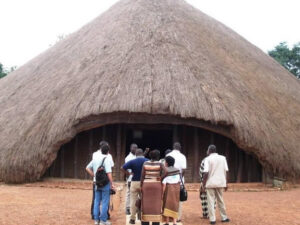 Kampala city is endowed with tremendous sights and sounds that's can be visited on a self-drive safari, but best enjoyed on a car and driver guided adventure.
This tour is designed for those who wish to visit some or many of the attractions Kampala has to offer.  Visiting Kampala is the perfect opportunity to tick all the spectacular wonders off your bucket list
Upon your car rental and self-drive safari booking, you will receive a detailed itinerary guiding you to Kampala's must do and minor attractions such as The Kabaka's Palace, The Gaddafi Mosque, Ba'hai temple, The Kasubi tomb, Uganda Martyrs shrine, the kasubi tombs, among others as well as the most breathtaking and experiential attractions on the outskirts of Kampala such as Mabamba swamp, Ngamba Island chimpanzee sanctuary, Ziwa Rhino Sanctuary.
Safari Highlights
Kabaka's Palace, Rubaga Cathedral, Namibrembe Cathedral, Uganda National Mosque (Gadaffi Mosque), Kasubi Tombs, Uganda Museum, Ba'hai temple, Nakasero Market, Independence Monument, Owino Market, Mbogo Tombs, Kabaka's Lake among others
Detailed Itinerary of the 1 day Kampala City Tour Uganda with a driver guide
Transfer to Kampala will start by a car, than later by foot while visiting all the attractions Kampala has to offer on this 1 day kampala  tour. This driver guided Kampala city tour will start  from Kampala or Entebbe  and can end from any of the two!. Our experienced driver guide will make sure that you are safe amidst all the bustle and hustle during your city center tour.
Meals
Are you looking to try some of Uganda's traditional dishes Kampala's top restaurants have to offer? You can add delicious meals to your booking. We'll choose the top-rated restaurants that fit your kampala city tour itinerary and make your meal plan for you.
Otherwise, you can choose to try out the local dishes including Luwombo, Matooke, and Rolex among others. Save time and effort during your Kampala tour, and let us take care of your meals for you.
Please notify the us on arrival about any dietary requirements.
Below you can see the car rental options available for this self-drive tour.
Rental Car for your 1 Day Kampala City Self Drive Uganda Safari Tour Package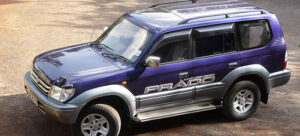 All our self drive or driver guided car rentals are  reliable and well maintained. They come with comprehensive insurance and 24/7 roadside assistance emergencies, while the 4×4 car cost is exclusive of the fuel and the driver guide.
Age requirement: For any solo traveler who would prefer to self-drive must possess a valid driving license for at least 6 months before the date of the rental.
We recommend 4X4 Toyota Rav4s for driving within Kampala in all weather changes, all our 4×4 cars have terrain tires for all road types.
However, this 1 day safari can also be extended further, by combining it with some other activities including gorilla trekking, wildlife safaris to see the Big five, white water rafting and hiking the Rwenzori Mountains to reach the margherita Peak.