WHAT TO KNOW ABOUT CARRENTAL4X4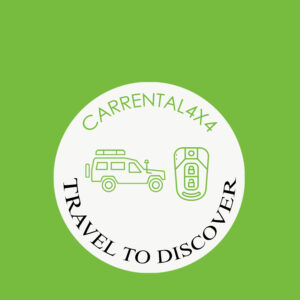 Since 2019 carrental4x4.com have been aiming and focusing on making tourism in east Africa memorable for tourists from different parts of the world. we are tour operators with a secured commitment to the services to our clients and the trustworthy with our services on car hire and safari planning.
The mini-bus of carrental4x4 is Available for hire. we have different cars available for bookings like 4x4toyota RaV4,4X4Toyota land cruiser Prado,4X4Toyota Landcruiser 78serries,4X4Toyota Landcruiser gx,4X4Toyota Landcruiser v8,4X4Toyota Landcruiser vx,4X4Toyota Landcruiser hardtop,4×4 Nissan patrol, Toyota Hiace, minivan, Defender and so many others cars that you need during your travel to east Africa.
carrental4x4 operates in East Africa {Uganda, Kenya, Tanzania, Rwanda, Congo, Burundi} but the main offices of carrental4x4 are found within  Uganda. our cars are fully serviced and all in are checked before handing into the next client at the end of the trip, all the car is fully checked and serviced for the next trip. All the car bookings and tourism-related consultant is handled by an experienced team led by Miya Astone who is our travel consultant, is always available for any question directed to him for reply in a calm way day and night
Carrental4x4.com deals with various services in the tourism sector and includes;
Car hire for a self-drive,
Car with a driver/guide,
Hotel bookings,
Gorilla permits booking,
Airport Transfer
Chimpanzee tracking
Selling tour packages,
Making itineraries.
East Africa overland
Guided tour packages
most of the east African game parks are only accessed with 4×4 cars only due to the poor roads within the pars due to the animal's movements, and you are advised to use a 4x4car during the rainy seasons to avoid trip delay during your vacation when the roads are not easy to access. If you are not sure about a car rental 4×4 we offer you a driver or a guide who will help you at the cost of 65usd per day. We do have both Automatic and manual transmission cars, Fuel consumption is DIesel and petrol only
bookings and inquiries
All our bookings for the car and other services are handled by Miya Astone through online emails rent@carrental4x4.com. or you can use the easier way called watts ap on+256777131912 and we always reply within 12hrs
Services we offer during a trip
Unlimited mileage
24hr Road assistance
car with comprehensive insurance
Assistance on cross-border
COMESA for clients traveling in different countries
One-way car rental