4×4 Self Drive Kenya Safari | 10 Best Road Trips In Kenya 2022-2025
Self Drive Kenya: Car Rental 4×4 offers Budget & Luxury Kenya Self drive Holiday & tour Packages for travelers to Best experience Kenya.
Explore Kenya, one among the best 4×4 self drive on a self drive safari with a 4×4 rental car! Kenya is one among the best 4×4 self drive destination with ideal 4×4 self drive safari tours within Africa.
Kenya offers excellent roads and an endless distribution of magnificent destinations coupled with a wide choice of overnight options, be it a campsite, guesthouse, boutique hotel or safari lodge.
Kenya is an ideal self-drive destination with many attractions to visit while on safari, including the the Big Five, thousands of wildebeests, Museums, Giraffes.
Most roads are well maintained, while the infrastructure is relatively developed to offer an intrepid traveler a tremendous African holiday. A 4×4 self-drive Safari in Kenya blends very well with a lodge- or camping safari in Kenya.
Kenya has a number of reasons why it is such an attractive self drive holiday destination, such as: several places to stay with close driving distances in between, excellent road network to enable all self drive Kenya safari travelers to navigate Kenya all year round.
4×4 Car Rental fleets for Kenya Safaris
Self drive Kenya Vehicle Rental operates a fleet of 4×4 vehicles, including Land Cruiser rooftop tents, Toyota hilux and Toyota Rav4s, safari vans, Toyota Land Rover Defenders, Toyota hiaces, and coaster bus rentals for Kenya self drive purposes.
A self-drive safari in Kenya is an ideal option to experience Kenya on an economical, exciting way. It gives you the freedom to explore Africa at your own pace.
Exploring Kenya by 4×4 will create a new adventure in being able to take the road trip experience and explore the continent in it's full color.
Experience Kenya on a self drive 4×4 safari rental Car! Discover the best that Kenya has to offer, in a fully equipped 4WD vehicle, allowing the freedom to visit Kenya destinations and attractions.
Toyota Land Rover Defender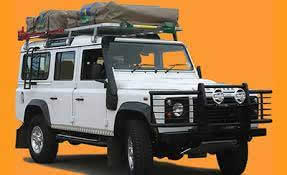 Safari Land Cruiser Extended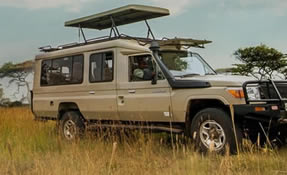 Toyota Safari Van Pop Up Roof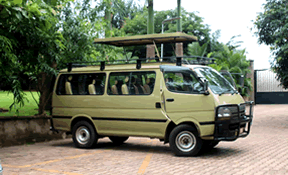 4×4 Budget & Luxury Self drive safari Tours
Kenya offers a wide choice of destinations and accommodation options for 4×4 Self Drive Kenya Safaris.
Kenya's vast open spaces allow for relaxed driving while enjoying every moment of your self drive safari. The scenery changes daily and the diversity of destinations are superb! The national parks offer a wide variety of wildlife, scenic beauty and comfortable rest camps/Accommodation.
Kenya Self drive safaris is conveniently based in Masai mara, the self drive capital of Kenya. This is the ideal starting point for an ideal Kenya safari. Vehicle drop-off and pick up services are also available in Nairobi, Eldoret, Kisumu, Nakuru, Malindi,  Jommo Kenyatta International Airport, Mombasa Airport.
With continuous experience in crisscrossing the continent , we are able to assist you with not only a safari rental car, but with other Self drive Kenya car rental services from rooftop tents, Long term car rental, driver/guide rentals, camping equipment, one way car rental, airport transfers, places to stay, maps, advice of what to see and do and we able to offer you a 24/7 roadside service.