4×4 Car Rental East Africa-100% Secure Online Car Hire Deals
Car Rental 4×4 car Hire is a #1 Fast & Secure online 4×4 vehicle agency hiring a wide number of Budget car rental Deals & 4×4 Self drive across Uganda, Kenya, Tanzania, Rwanda, Sudan, Congo & Burundi East Africa .
Car Rental 4×4 offers car rental services to  travelers: Long term car rental, Car rental with driver/guide, Rooftop tents, pop up roof 4×4 car rentals, car rental with camping gear, one way car rental, Airport transfers, Taylor made safaris and accommodation Bookings
We specialize in offering best equipped 4×4 (4WD) cars which are perfectly fitted for a self-drive safaris in Uganda, Kenya, Tanzania, Rwanda as well as Congo and Burundi, from Toyota Rav4s, Toyota Land Cruisers,  Safari Vans, Toyota Hilux, Coaster buses, Super customs, Nissan Patrol, Toyota Ipsum, Corona, Raum, Toyota Land Rover Defenders, Toyota Hiaces and pick up trucks.
You can choose a vehicle with/without camping equipment and rooftop tents for either short or long term car rental.
Camping in your own 4×4 rental car with a rooftop tent  is the best way to discover Africa, including Uganda, Rwanda, Kenya and Tanzania.
If you want to go on a back-to-nature camping trip or prefer the comfort of lodges and hotels in Africa, we can offer you the best suitable rental car perfectly fitted for your needs and preferences.
Our cars may cross the borders for example from Uganda to Kenya, to Tanzania and Rwanda. We guarantee that all our vehicles are in excellent condition and well serviced.
Contact us for a trustworthy and affordable 4×4 car rental.
Car Rental 4×4's Uganda Car Hire Services.
Car rental 4×4 offers extremely competitive prices and outstanding car rental services to its customers. If you're looking for cheap car rental in Uganda on Self drive or with a driver guide coupled with high-quality one way car rental,  24/7 care and attention, long term car rental,  you've come to the right place.
We offer the best selection of car rental options for an authentic Self drive Uganda safari and vacation in one of our fully equipped Car Rental 4×4 (4WD) rental car  Land Cruiser with/without rooftop tent and Camping gear, Toyota Rav4s or Toyota Hilux 4×4, Safari or Omni Van 4×4, 4×4 Toyota Pick Up, 4×4 shuttles, Coasters bus, Toyota Land Rover Defenders
Renting a car with a pop up roof in Uganda for a self drive safari or driver guided adventure allows you to explore exciting and most impressive wildlife and primate areas in Bwindi Impenetrable National Parks, Murchison Falls National Park, Kidepo  national park, Kibale Forest national Park, Queen Elizabeth national Park etc.
Renting a self drive car in Uganda, gives you the freedom to adventure dozens of Natural attractions including Mountain Gorillas, Chimpanzees, the Big five, and unforgettable Rwenzori Hikes.
Our fleet of new, well-maintained vehicles means you don't have to worry about your car breaking down and can focus on enjoying your journey… Read More
Car rental Kenya 4×4 Self Drive Car Hire Services W/Driver Guide Kenya
Car rental 4×4's Kenya car hire offers affordable 4×4 cars to its traveler on road trip self drive safaris or driver guided holidays.
Our wide selection ranges from ordinary 4×4 (4WD) rental car  Land Cruiser with/without rooftop tent and Camping gear, Toyota Rav4s or Toyota Hilux 4×4, Safari vans, 4×4 Toyota Pick Up, 4×4 shuttles, Coasters bus, Toyota Land Rover Defenders  to completely equipped camping vehicles which meet many of your possible requirements.
Car rental Kenya also offers best car rental services to its travelers including car hire with a driver guide in Kenya, one way car rental from Kenya, Long term car hire in Kenya, pop up roof car rental for wildlife viewing and car rental with rooftop tents among others
Enjoy the freedom and flexibility of a 4×4 Kenya self drive safari or Driver guided tour to the National Parks; Masaai mara, Samburu, Aberdare, Lake Nakuru, Lake Naivasha, Amboseli, Nairobi & Hells Gate. Continue…
Car Rental Tanzania: 4×4 Self Drive Car Hire With Driver Guide Tanzania
Tanzania Car Rental rents out a great  array of 4×4 cars for hire. We pride ourselves in providing well maintained car rental vehicles including Toyota Rav4s, Toyota Land cruiser, Toyota hilux double cabin, Toyota Land Rover Defender, coasters,  Toyota Hiaces and Range rovers.
All our cars are serviced by our professional mechanics at our own workshops distributed allover Tanzania.
Our Car rental Tanzania with Driver guide services strive to make your journey one to remember.
Whether you are an adventure seeking, outdoor enthusiast wanting to travel down to Tanzania's famous national parks of Serengeti, Ngorongoro, Tarangire, Arusha, Kilimanjaro to experience the great Wildebeest Migration or photograph the majestic Big Five, we have a vehicle suitable for any type of adventure.
We offer fully equipped 4×4 Off Road vehicles for rent with special car rental services including Tanzania Long term car rental, Tanzania one way car rental, Tanzania Airport transfer, rooftop tents and Camping gear allowing you to take on some of the toughest terrains in our beautiful Tanzania. The camping equipment provided will make you feel right at home.
Car rental Rwanda, 4×4 Self Drive, Car hire W/Driver Guide
Need a 4×4 car rental in Rwanda for self drive or with a driver guide? Need no more! Car rental 4×4 offers 100% approved well serviced vehicles on self drive or Car rental with a driver guide to travelers on a Rwanda Safari?
Car Rental Rwanda majorly offers reliable 4×4 vehicles including Toyota Rav4, Toyota Land cruisers, Toyota Hilux double Cabin, Toyota Land rover Defender, Coaster buses, Safari vans, Toyota hiace etc
Apart from car rentals, Car rental Rwanda also offers  exclusive car rental services; Rwanda one way car rental, Long term car rental Rwanda,  Rooftop tents, and Car rental With camping gear.
Our vehicles are strong enough to handle all road types and can navigate through Rwanda National parks of Volcanoes national Park,  Akagera national Park, Nyungwe National park, and Giswati national Park
What Types of 4×4 Rentals Are Available?
Luckily, as hiring a 4×4 in Africa is so popular, Car Rental 4×4 offers an extensive  range of 4×4's. We offer majorly 4×4 Toyota Land Cruisers and Toyota Rav4s more available vehicles than any other category.
Other categories include safari/omni vans, double cabin pick ups, and coasters which seats up to 24 passengers. However our fleet is always updating so when you run a quote from our website for Carrental4x4.com  we'll always display the most available vehicles for traveling Africa.
Our most popular 4×4 car rentals are shown below
Toyota Rav 4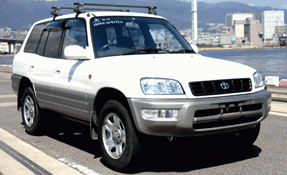 Toyota land cruiser TX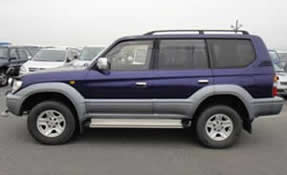 Omni Bus/Safari Vans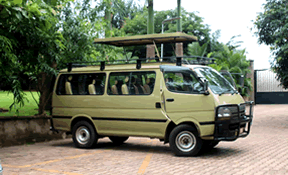 Coaster bus Rentals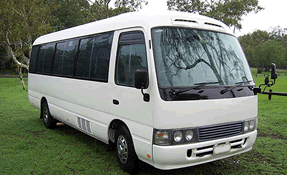 Land Rover Defender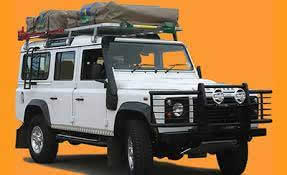 Hilux Double Cab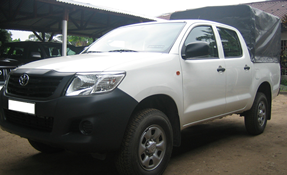 4×4 nissan Patrol Car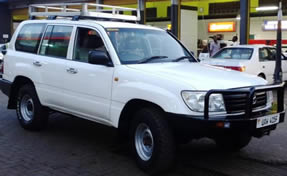 V8  with Rooftop Tent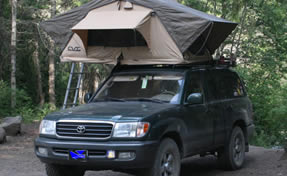 Land Cruiser Extended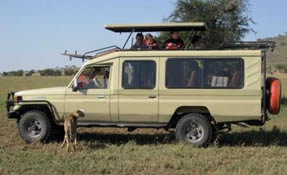 Land Cruiser GX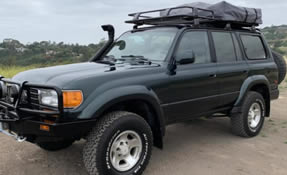 Prado W/Pop Up Roof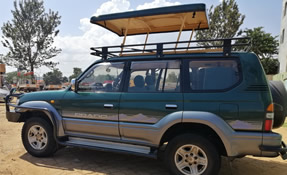 Toyota Hiace Rental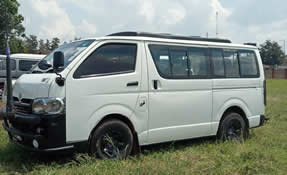 Why Rent a car with Car Rental 4×4?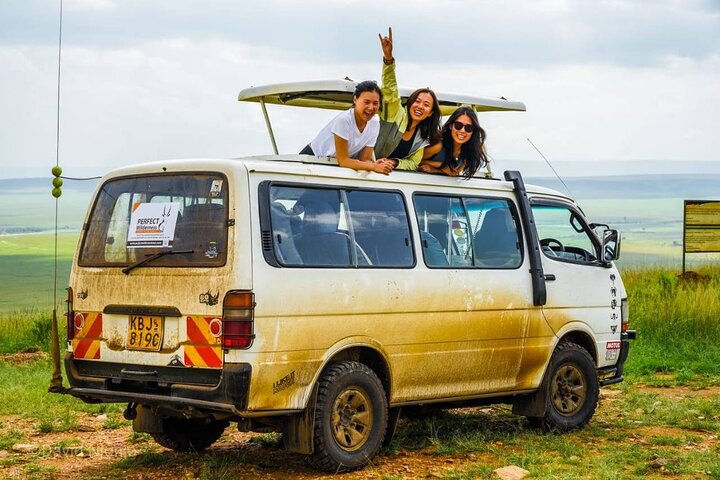 We offer best car rental quotes in all our 4×4 rental cars in East Africa to make sure that we are offering you the best price on our car rentals. The prices that we quote you include:
Unlimited mileage on selfdrive
Airport and hotel transfers
24/7 Emergency service in case of a breakdown
4×4 explanation and test drive
Comprehensive Insurance
Third party insurance
Road maps
Tips and advise
Description places of interest
Must Watch Attractions in Africa with Car Rental 4×4
The Great Wildebeest migration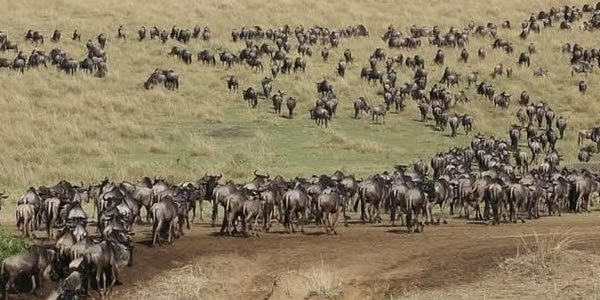 Experience the most breathtaking natural wonder of The Wildebeest Migration and a must-see event for wildlife enthusiasts, in Serengeti & Masaai Mara. Read More
Gorilla Trekking Adventures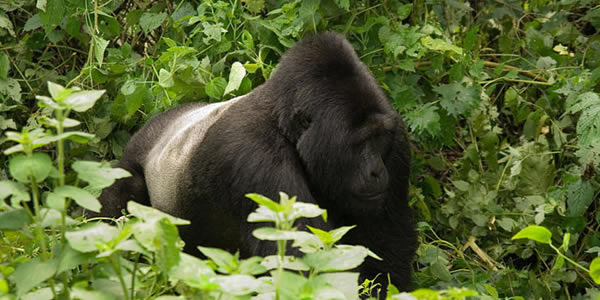 Because Gorilla trekking has no beginning and no End. Experience One of Africa's Best spactacle by coming face to face with Mountain gorillas in their natural home Read More.
Chimpanzee Tracking in Africa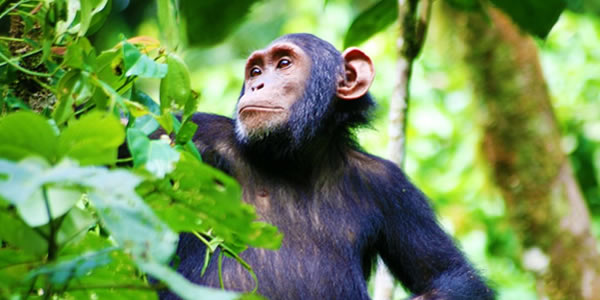 Discover the real spirit of Chimpanzee Tracking! The sheer abundance of Chimpanzees will take your breath away, as well as the variety of primate species In Uganda & Rwanda Read More