4×4 Self Drive Tanzania Safari | 10 Best Road Trips In Tanzania 2022-2025
Self Drive Tanzania: Car Rental 4×4 organizes Budget & Luxury Tanzania Self drive Holiday & tour Packages for travelers to experience Tanzania.
A self drive holiday to Tanzania is a the best way to experience Tanzania's wild side. You can combine your Tanzania self drive Safari with a fly-in or guided transfer to explore the remote wilderness areas and Tanzania National game parks due to its limited roads and infrastructure.
Explore Tanzania on a self drive 4×4 safari! Discover the best of Tanzania, in a fully equipped 4WD vehicle, allowing the freedom to visit off-the-beaten-track destinations and attractions.
Tanzania Self drive safaris is conveniently based in Serengeti national Park, the self drive capital of Tanzania. This is the ideal starting point for a Tanzania safari. Vehicle drop-off and pick up services are also available in Zanzibar, Dodoma, Kilimanjaro International Airport, Arusha, Mwanza, Moshi and Zanzibar.
4×4 car rental fleets for Tanzania
Self drive Tanzania lets you experience an authentic safari vacation in the comfort of a fully equipped 4X4 Safari vehicle. You have the choice of  Safari Land Cruiser 4X4s  with/without rooftop tents, Toyota Hilux 4X4 campers to enjoy a self drive safari into some of Tanzania's most National Parks, game reserves and wilderness areas. Feel the liberty of an African safari on a rooftop tented Land cruiser with camping gear for a Tanzania self drive safari.
Car rental 4×4's Vehicle/fleet Rental operates a fleet of 4×4 Land cruisers for self drive purposes. A self-drive Tanzania safari is one of the best options to experience Africa on an economical, exciting way. It gives you the flexibility to explore Tanzania at your own pace.
Toyota Land Rover Defender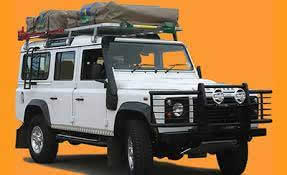 Safari Land Cruiser Extended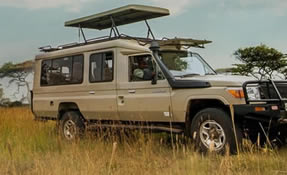 Strong Toyota Land cruiser Lx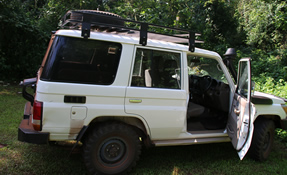 4×4 Budget & Luxury Self Drive Safaris
Tanzania reveals the true Africa  that major towns are linked with good tarmacked roads while the wilderness areas are remote and wild, with limited infrastructure.
Major attraction are located in the north around the Ngorongoro National Park, Lake Manyara national Park, Tarangire national Park and Serengeti National Park that combines with Masai mara in Kenya to form a magnificient wildlife reserve.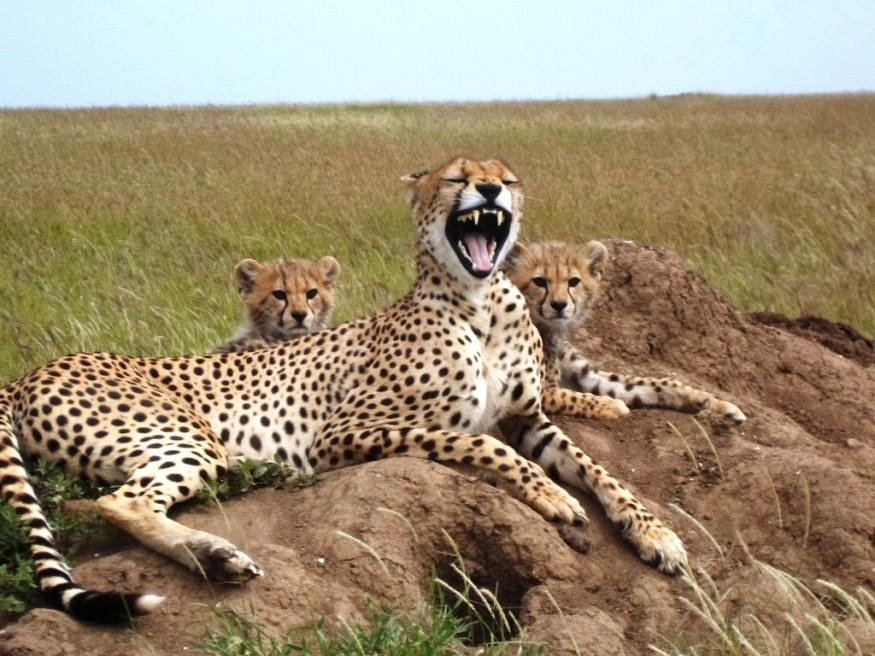 Tanzania is definitely not a destination to explore on your own. Other authentic wilderness destination are the Arusha National Park, Kilimanjaro national Park, Gombe stream national Park, Katavi  National Park, Kitulo National Park, Mahale mountains national Park, Mikumi national Park, Mkomazi National Park, Nyerere national Park, Ruaha National Park, Rubondo Island national Park,  Sadaani National Park, and Udzungwa Mountains national Park.
Road signs are situated further apart  between some areas of Tanzania, especially in wildlife reserves and national parks. The road systems  occasionally change as the rain cause the roads to flood and become inaccessible.
A popular option is to drive to through the Tanzania national Parks and explore the more remote regions on a guided tour of fly-in safari. This allows you to see places not normally accessible by vehicle.
If you decide to venture into the wilder regions on your own, be sure to go prepared. The challenging roads and remote wilderness areas will reward every adventurous traveler with superb wildlife experiences and close-to-nature safaris.
See some of our favorite Tanzania self drive safaris include