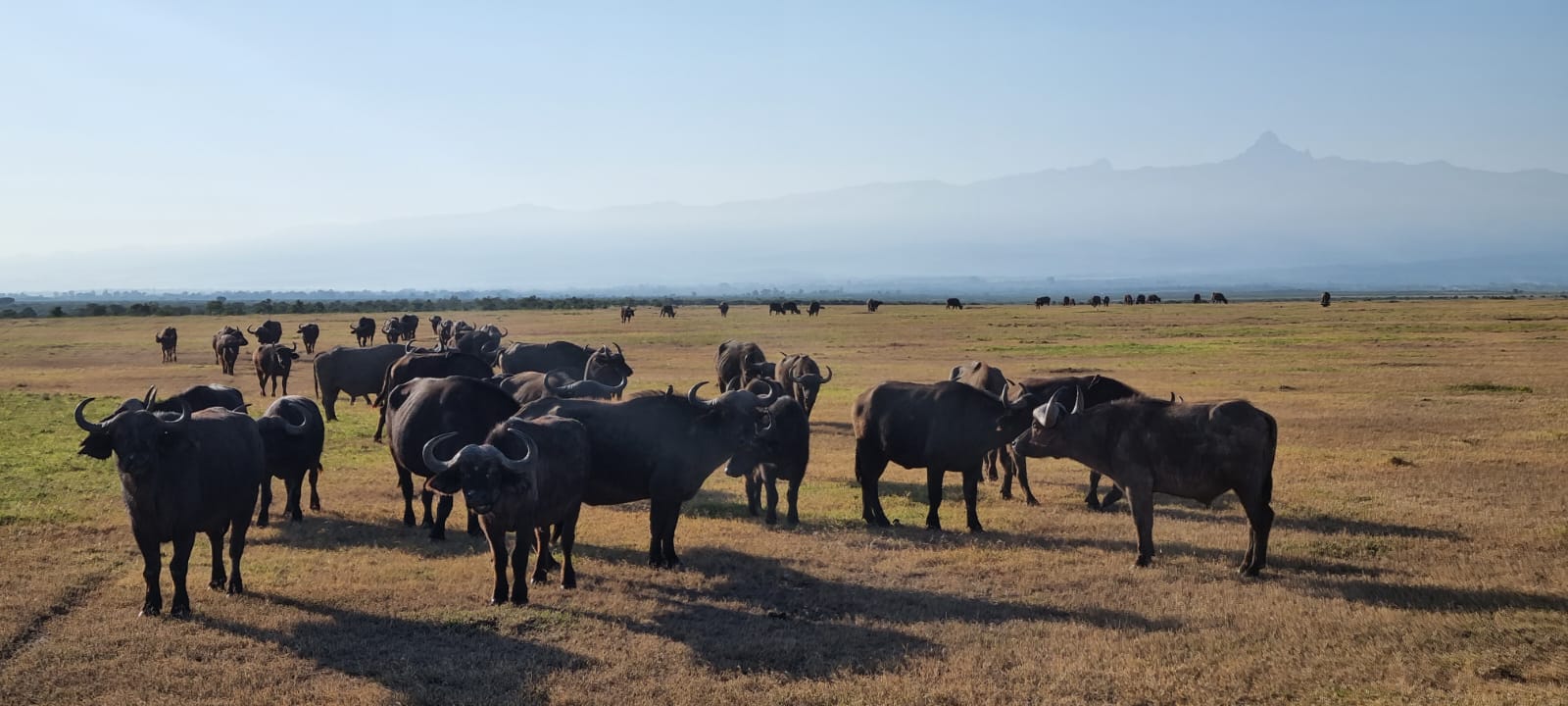 BRIEF ITINERARY OF KENYA WILDLIFE SAFARI

PICK UP FROM JKIA AND TRANSFER TO THE HOTEL TRANSFER TO AMBOSELI NATIONAL PARK
FULL-DAY GAME DRIVE IN AMBOSELI NATIONAL PARK
TRANSFER TO MASAI MARA
FULL-DAY GAME DRIVE IN MASAI MARA RESERVE
TRANSFER TO LAKE NAIVASHA  FOR BOAT CRUISE AND NATURE WALK
TRANSFER TO LAKE NAKURU AND DO AFTERNOON GAME DRIVE
TRANSFER TO OL PAJETA CONSERVANCY
FULL DAY IN OL PAJETAON GAME DRIVE

TRANSFER TO NAIROBI FOR DEPARTURE
HIGHLIGHTS OF THE 10 DAYS KENYA WILDLIFE SAFARI
VIEW THE WILDEBEEST AS THEY CROSS TO MASAI MARA AS THE HEADLINE OF KENYA WILDLIFE SAFARI
WATCHING THOUSANDS OF FLAMINGOS AT LAKE NAKURU
BOAT CRUISE AT LAKE NAIVASHA
AFRICA BIG FIVE
RHINOS  IN OL PAJETA
VISIT TO  MOUNT MOUNT KILIMANJARO UP CLOSE TO THE KENYA SIDE
Day 1: Pick up from the airport and transfer to Hotel
When you arrive at Jomo Kenyatta International Airport in Nairobi, our representative from nature nest safaris will welcome you and transport you to your booked Lodge for dinner and overnight. Your guide or driver will brief you on the 10-day Kenyan safari tour; relax and enjoy your evening
Meal Plan: Dinner
Day 2: Drive to Ol Pejeta Conservancy from Nairobi, Game Drive, and Visit the Sweetwater's Chimpanzee Sanctuary.
After having an early breakfast, you will embark on a journey of about 210km long driving for about 4 to 5 hours to Ol Pejeta to the north of Nairobi, and check in your booked hotel for lunch. This enormous 362 km2 not-for-profit wildlife sanctuary is nestled in the Laikipia Plateau just at the base of Mount Kenya, Africa's second-tallest mountain. It is home to the only two northern white rhinos left on the planet along with about 140 critically endangered black rhinos, the largest population of black rhinos in East Africa.
In the afternoon, you'll go on a game drive to look for the Big Five and other African animals. You'll also get a look at Sweetwater's Chimpanzee Sanctuary, which is home to neglected, orphaned, and rehomed chimps. Sweetwaters is Kenya's only place to see these extremely intelligent apes, which share approximately 98.6% of our genetic DNA and thus are deemed our closest hereditary cousins. Spend a few enthralling hours watching the great apes get on with their daily lives, and you may be surprised at how comparable their conduct is to that of humans. Afterward, head back to your hotel for dinner and an overnight stay.
Meal Plan: All meals included
Day 3: Full-day game drive in Ol Pejeta Conservancy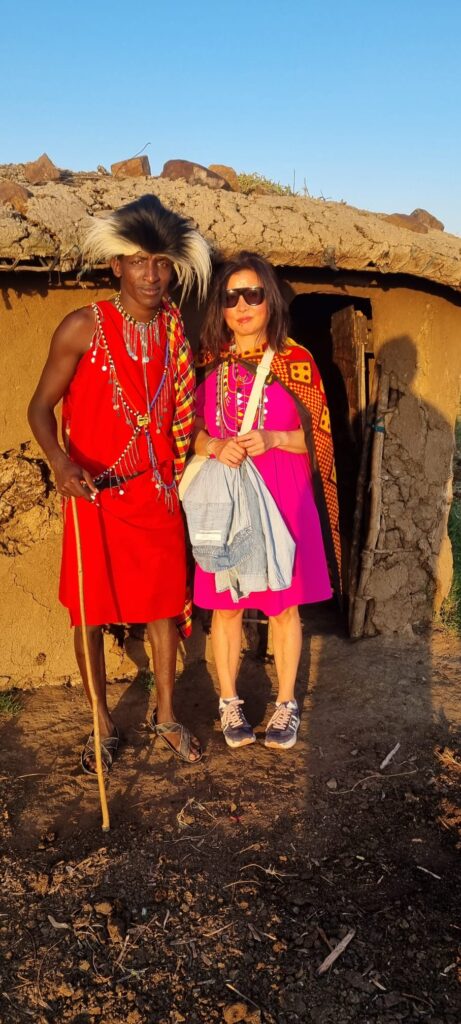 You'll have a full day of activities at Sweetwater's, including morning and afternoon wildlife drives. This gives you plenty of time to explore this magnificent animal park and refuge while appreciating the spectacular view of Mt. Kenya's snow-capped peaks. Among the other options are camel rides, horseback excursions through the game, midnight game drives, and game walks led by a staff naturalist. These options come with additional costs.
Ol Pejeta is home to all of Africa's Big 5 wildlife in addition to being a sanctuary for the two northern white rhinos, 39 northern white rhinos, and more than 140 extremely rare black rhinos. With around 100 spotted hyenas, 70 lions, 20 leopards, 30 cheetahs, 33 African painted wolves (wild dogs), Black-backed jackals, Serval cats, Caracal, and Bat-eared foxes, it boasts one of Kenya's greatest densities of predators. Furthermore, be on the lookout for Hippos, Grevy's and Plains zebras, Hartebeest, Impala, Giraffe, Gazelle, Elands, Bushbuck, Dik-dik, Baboons, and Warthogs.
After your drive, you'll return to the camp for a delicious meal.   Go out on your afternoon game drive once more after lunch. Almost 500 different bird species can be found at Ol Pejeta. The D'Arnaud's barbet, Hildebrandt's starling, Abyssinian Scimitarbill, Taita fiscal, Temminck's courser, Common ostrich, and Secretary bird are some of the rarities you can find here.