Day 1:Pickup from the airport and transfer to Volcanoes National Park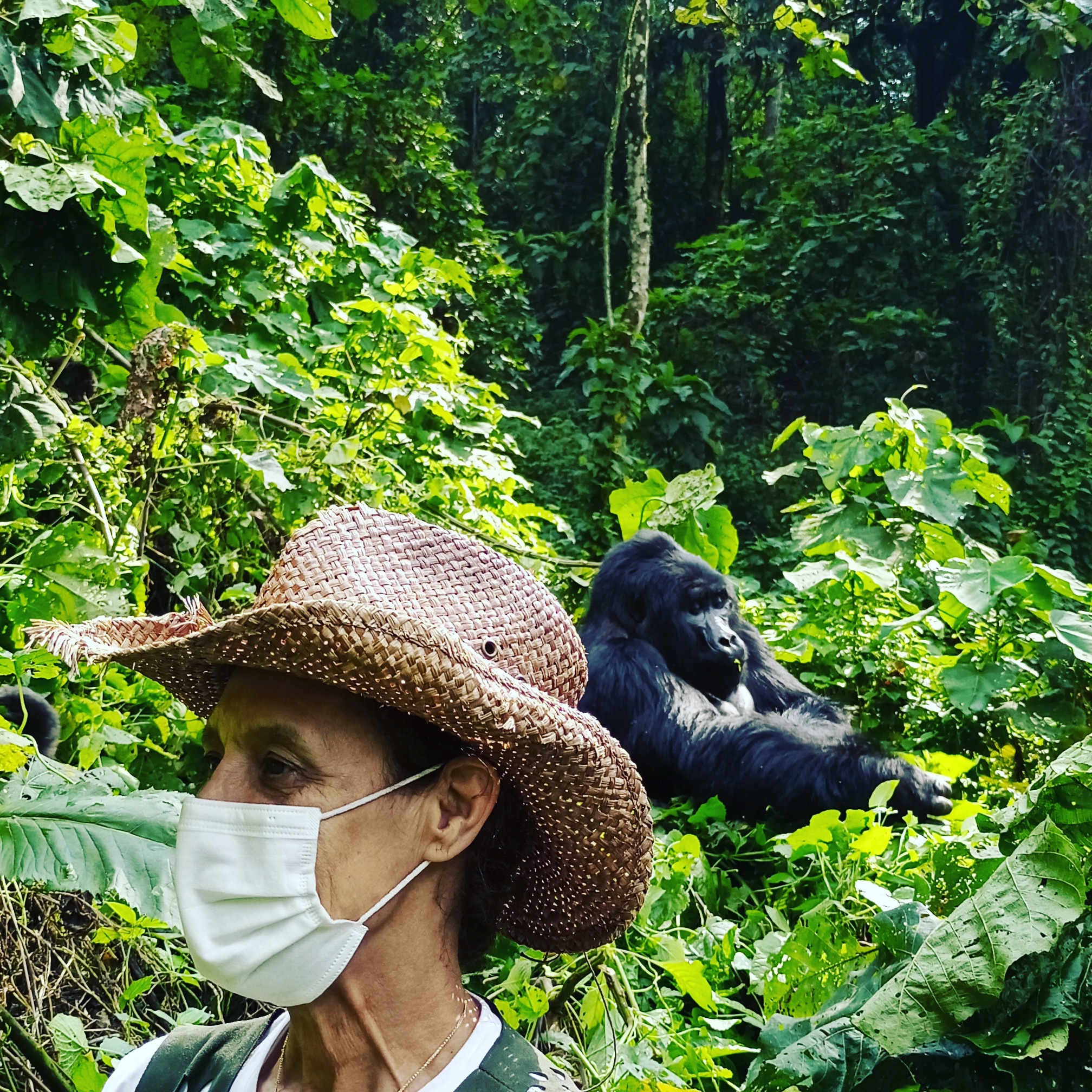 Upon your arrival at Kigali international airport, our representative will welcome you, and brief you about this safari combo tour involving three East African countries. Depending on the time of your arrival you can visit the Memorial Genocide site in Kigali city. In the evening you will be transferred to Volcanoes national park where you will check in at the lodge or hotel for dinner and an overnight stay.
Day 2: Gorilla Trekking in Volcanoes National Park including a visit to ibyiwachu village
On day 2, you will wake up, have a leisurely breakfast and proceed for an orientation by the Rwanda Development Board officials at the park headquarters and thereafter start your gorilla trekking activity. The Park rangers will guide you deeper into the forest along the rugged terrains on the search for the gorillas until you finally encounter them. Tracking the gorillas will also reward you with views of some primates like the black and white Colobus monkeys, and Olive baboons among others. You shall return to the lodge, have a relaxing lunch and in the evening pay a visit to Ibyiwachu village for a cultural experience of the Rwandan culture where you will also understand the way of life of the Rwandan people. You shall return to your lodge for relaxation, dinner, and rest.
Meal plan; All meals included.
Day 3: Golden monkey tracking in Volcanoes National Park and a visit to Lake Burera and Ruhondo
On this day, you will wake up, have breakfast, and head in for the golden monkey trekking. Golden monkeys are portrayed with gold color on their backs and cheeks and are furthermore sub-species to the blue monkeys. Golden monkeys are playful primates that live within bamboo trees to avoid attack from predators like eagles. During this trek, you will not only spot the golden monkeys but also gain rewarding views of other primate species and bird species like Kungwe Apaliser, Shelley crimson wing, and, Grauer's Warbl among others. After the engaging trek, you will return to the lodge for lunch and later in the evening tour the twin lakes of Burera and Ruhondo which will add up to your tour experience. You shall return to your lodge for a delicious dinner and overnight stay.
Meal plan; All meals included
Day 4: Transfer to Kigali for a city tour and Departure
After having a leisurely breakfast, you will be transferred to Kigali for a city tour where you will visit the genocide war memorial centers and the main city market where you may decide to shop for a few gifts also. Depending on your time of departure, our guide will safely drive you to the airport for departure. This will mark the end of your tour.
Meal plan; Breakfast.