Car Rental with Camping Gear in Rwanda

Car With Camping gear in Rwand,: Rent an equipped car w /camping equipment in Rwanda: Kitchen Utensils, Chairs, tables, form mattresses, First Aid kit,gas cylinders., dome tent, cool box, refrigerator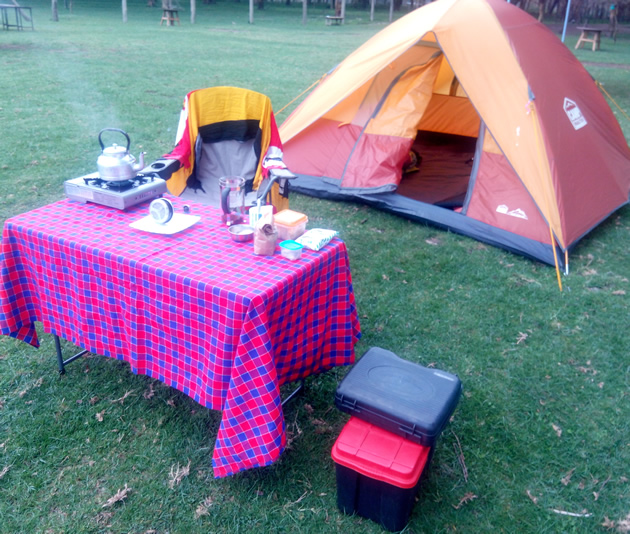 Camping Gear Rwanda:Car Rental 4×4 Africa hires out 4WD/4×4 Cars fully equipped with camping gear including a roof tent with mattresses, pillows, table and chairs, full kitchen equipment and cutlery, saucepans and pans, electric refrigerator (at an additional cost), gas cylinders, barbecue nets, tool box, fire extinguisher, first aid kit, storage box, etcetera.
Want to go camping in Rwanda with enthusiasm, but just don't know how to start? In order to make everyone more comfortable for your camping experience, Car Rental 4×4 provides you with the camping gear for rental. With the camping vehicle, you will be far away from the hustle and bustle.
Driving through Rwanda, becomes even more fun when you go camping with all the equipment you need to spend the night in the middle of Nature!