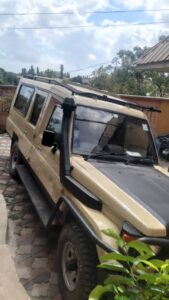 car hire with a driver is one of the best experiences to travel around Tanzania. one of the most difficult countries to drive a car self-drive in East Africa is Southern Tanzania.
car hire Dar es Salaam is the city you can visit with a driver/guide.carrental4x4 provide the best offer for you with a driver at a friendly price.
Most of the cars we use in Tanzania for tourism safaris are five-seaters and seven-seaters long chasis. where it needs to be having a good experience in driving a long vehicle.
it's more interesting and comfortable le to her a car with a driver where you will have a clear view of nature as a driver doing his role.
car hire and book today with carrental4x4.com to take you around mighty Tanzania up to Serengeti national park for the wildebeest. The safari will take you through Arusha town, Kilimanjaro national park for a game drive, or Mt Kilimanjaro the highest Mount in Africa for hiking. Tarangire and the Ngorongoro creat lakeACar hire with a driver/guide has positive impacts.
reasons for car hire with a driver
The advantage of hiring a car with a driver/Guide is that you will have a lot of time to watch everything. During the game drive in the park. You need to have someone to direct you where to pass and which direction you can take to find the animals.
car hire with a guide is needed for people visiting the country for the first time. first time driving in a new country, you need to be brave due to the roads.
Different countries use different road rules and regulations and that's good to book a driver or a guide to help you with headache issues with roads and directions.
Car hire with a driver is the safe way To be on the safer side during your vacation. Your holiday in Africa book with carrental4x4.com one of the best tour companies with the best offroad 4x4vehicles.
we have very experienced drivers/Guides who will take you through the safari starting. Starting the point of arrival at the airport to the final day of leaving the country. we do offer cars for a safari across east Africa and we allow border crossing