The eight best countries to visit in Africa on safari

Africa, the world's most overlooked region, is now experiencing a much-needed demand boost for the year 2023. As crowd-averse travelers seek to avoid the over-tourism and exorbitant pricing afflicting the Modern World, many states, particularly South and North of the Sahara, are smashing tourism records, but eight, in particular, are named the best both for culture and spectacular sights. Africa is currently very famous, so if you're seeking completely unique experiences, this is definitely the region to go to.
Uganda
The biodiversity, diverse landscapes, cultural and religious legacy are only a couple of the tourism resources that Uganda is endowed with. Since the 19th century, Uganda's natural history, exploration, trade, and colonial history have all been closely connected to the country's tourism industry. Anyone planning a trip to the African continent should definitely include Uganda on their list.
You can kayak along the Nile River or take a cultural tour. There are plenty of forests and Uganda national parks where you can see leopards, elephants, cheetahs, and more. However, Uganda is best known as one of the top places in the world for gorilla trekking. Besides. The economy of Uganda is increasingly dependent on tourism. The 0.5 million foreign arrivals in 2022, a 65% annual increase, will be accompanied by a rise in domestic tourism.
Kenya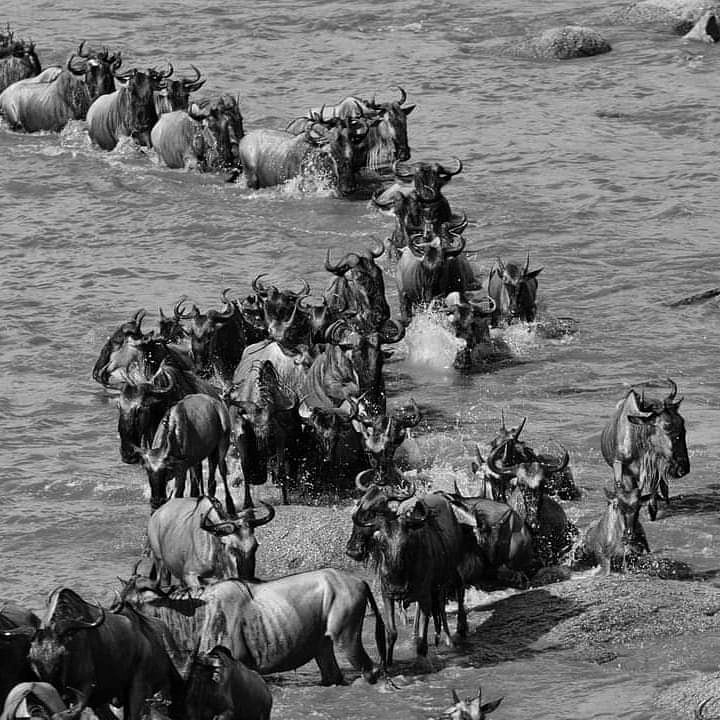 Kenya should be one on your list if you want to begin your Grand Tour of Africa but aren't sure where to go because it checks all the "Stereotypically African" boxes and offers a vibrant city break in Nairobi, wildlife sightings in the Maasai Mara Reserve, and of course, a dramatic natural backdrop with savannahs and magnificent lakes.
In Kenya, 1.32 million tourists arrived in 2022, an increase of 74.5% annually. Now that port infrastructure has been restored and cruise ships have commenced returning, 2023 might be even bigger. The Kenya Tourism Board intends to "accommodate global visitors of diverse interests and preferences" with the improved experience at the Kenyan Coast and other hinterland areas.
Tanzania
The lesser-known coastal jewel of Tanzania, which spans the Indian Ocean and encompasses the impossibly large Kilimanjaro National Park and features Africa's tallest peak and remote safari routes, is highly sought-after by sunbathers and thrill-seekers alike. It welcomed 1.2 million foreign visitors in 2022 alone, about 30,000 fewer than in the year prior to COVID 2019.
However, Tanzania's importance as a cultural center is now being recognized as well, thanks to the publicity of its UNESCO World Heritage Sites in tanzania, especially the off-shore Stone Town of Zanzibar, a complex maze of whitewashed buildings dating back to the European colonization of the namesake island. Tourists are still primarily drawn to Tanzania because of its pristine wilderness, despite the country's relevance as a cultural hub also recently being acknowledged.
Ethiopia
Ethiopia, being one of the finest travel destinations in Africa, has grown by 3% since the pre-pandemic period, largely due to ecotourism. It is one of the countries South of the Sahara with the greatest geographic diversity, delighting visitors with some incomparable sights, from craggy landscapes and rift valleys to breathtaking waterfalls and alpine summits. Ethiopia is full of twelfth to 1500s rock-hewn synagogues, tucked away in the less traveled Ethiopian highlands, international museums chronicling Ethiopia's rich past, eateries serving a wide range of ethnic food merely waiting to be discovered in Addis Ababa, and friendly people. It would be a grave mistake to reduce Ethiopia to its natural wonders.
Tunisia
One of the biggest low-cost airlines in Europe, easyJet, reports that demand for travel to Tunisia has climbed more than any other country in their catalog since 2019, and it's easy to understand why. With limitless miles of coastlines and waters that are identically clear, it borders the Mediterranean Sea and experiences the same temperate temperature as Italy, Spain, and Greece. However, it is far less expensive. In comparison to other Medi ports, Tunisia is somewhere between 50% and 65% quite cost-effective: Americans will probably have spent, on average, 58.5% lower than they would in Nice, France's Cote d'Azur; 72.4% less when having dinner outside at mid-range restaurants in downtown Tunisia and 61.1% less at renting a long-term residence in Santorini, Greece.
Ghana
West and Central Africa are profiting the largest from the continent's recent surge in popularity, according to Gordon Clark, VP of Business Development at Forward Keys. Ghana in particular has led travel arrangements in the American market as a consequence of the enhanced seat capacity departing from the United States. According to Clark, this has drawn a more upscale travel audience. To cater to big spenders and boost the competitiveness of the nation, local authorities have all been developing more expensive hotels and making significant investments in the standardization of tourism enterprises in response to this trend. Ghana is literally bursting with untapped potential, and it won't be long until its stunning coast and verdant natural reserves are featured in major media outlets.
Egypt
Egypt is a world-class tourism juggernaut, and in 2023, arrivals there will increase by 46% to almost 11.6 million, nearing an all-time high of 13.02 million in 2019. The restoration of the North African country in the middle of 2022, when all health-related entrance requirements were relaxed, was preceded by a spike in demand in antiquity, Nile cruises, and pharaonic legends. Egypt is an excellent place for an international getaway since there are no longer any serious medical inspection criteria for travelers from abroad, and everyone is welcome regardless of immunization status. Our top two choices are Hurghada, a resort town on the Red Sea coast, and Cairo, a major metropolis that serves as a gateway to the renowned Pyramids of Giza.
South Africa
South Africa has more than enough marvels and historic sites encircled within its enormous borders to load up a weeks-long travel plan. And trust us, you'll don't get bored here. It boasts year-round warmer temperatures, astounding multicultural and ethnic diversity, 21 UNESCO-listed historic sites, plentiful nature, as well as a picturesque coast. Selecting where to begin is the challenging part. Fortunately, Delta has reactivated the quadra route that connects Atlanta with Johannesburg as well as Cape Town, two of South Africa's major entry points. Given its pivotal role while Apartheid and also the jail it harbored in which Nelson Mandela had been jailed, Cape Town is the destination for culture, but Johannesburg is a significant urban area probably most famous for its heritage of gold mining and nightlife.