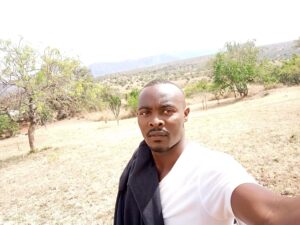 Kidepo valley national park is located in the northern part of Uganda on the border of three countries Uganda Kenya and Sudan, but the largest part of the park is on the Uganda side. its the largest park in all National parks in Uganda with an area of 144kmsq
Kidepo National Park is one of the best parks in Uganda for game drive because of various animals and birds but due to its locational, it receives fewer visitors in the whole year. you need a full day to travel from Kampala to Kidepo and you need a 4x4drive to enjoy the game. Kidepo valley national can be located easily because of the roads to the park were constructed directly to the gate of the park. A place to recover with nature, land, and culture comes together in Karamoja. Kidepo is one of the parks in Uganda with no wet season and it is always fairly dry, animals hide under the trees to cool down during a hot day
How to access Kidepo valley nation park
they are two ways of accessing the park but the most commonly used is by road. Air means of transport are not commonly used because its expensive for most tourists. By road, their two ways to access Kidepo ie Gulu road to kitugumu easier from Kampala, it will take you like 7hrs. The second road is Jinja road-Mbale-Soroti-Moroto and Kotido town but this is the most difficult road because you can't drive it in one day it needs 2 days. You can use a private jet direct from Entebbe international airport
Is it safe for tourists?
The park is too big but well established with Agood management, they employed many rangers to cater for the tourists in case of any unpredicted animal attach. The tourists do need alot of precautions measures in Kidepo due as compared to other national park. All the routes for the game drive are marked in that self-drive is easier on the Game drive even without aguide
What is there in kidepo for tourists?
Besides the game drive in Kidepo, and bird watching there are very many different activities and sites to Visit in Kidepo valley national park.Kanagoro hot spring, Apoko is the major tourism hub in Kidepo, Different valley i.e Namamukweny valley, Naruse valley, Mt. morungulu, the mountains in Kidepo includes Lonyili and murungule mountain, and Lomeji
ACCOMMODATION
Accommodation in Kidepo is easier to get, some of the lodges, guest houses, and campsites are within the park and the rest are outside the park. staying in the accommodation inside you will pay for park entry. but if you are on self-drive you can camp outside the park and enter inside the park when you're going for a game drive some of the accommodations in Kidepo valley national park areApoka safari Lodge, Kidepo savannah lodge, Adera safari lodge,Ngamori wildness camp