Lake Mburo National Game Park "The Whispers of the Wild"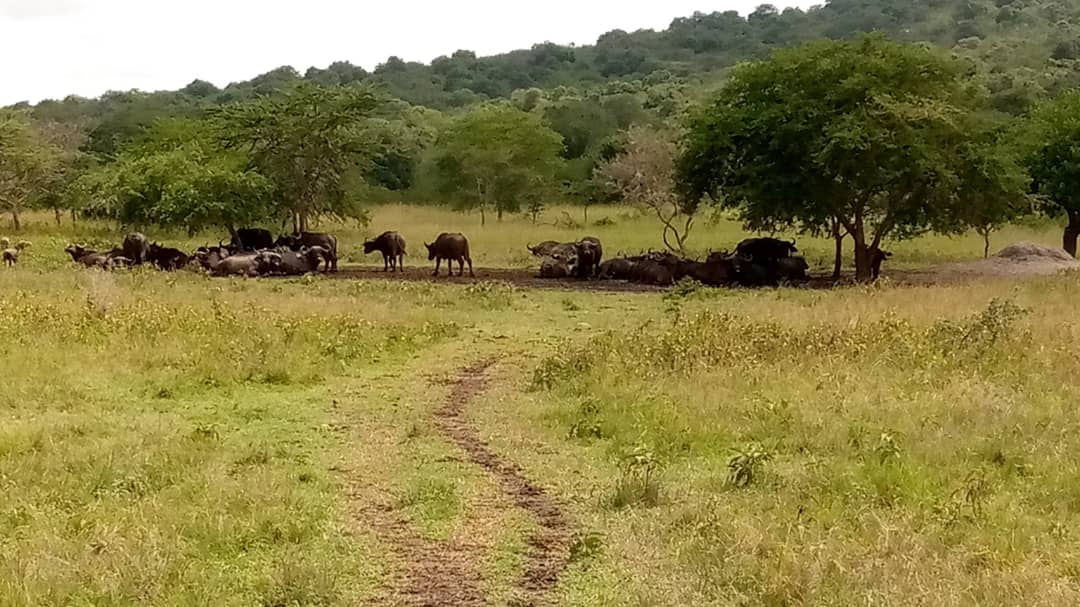 "Not everyone wants to White water". Another of our discovery travel was to the attractive sceneries of Lake Mburo National Park that lead it to be called the "Whispers of the Wild", and so at 7 am, we set off for the journey to Kiruhura district. Lake Mburo National Park in the woodlands is a four-hour drive from Kampala district through Masaka, Lyantonde to Kiruhura district where the mighty park lies.
Lake Mburo National Park has 20% of its surface covered by water from Lake Mburo. The lodges range from badger to luxury available. The small size doesn't matter to it. Walking Safaris and bird-watching tours are the daily trends at Mburo. Can you ever bird watch and safari walk then fail to take a photograph?! No not at Mburo. The grounds are spacious so it's worth a unique place for people to hike on, and have mountain biking too.
Amazing Fauna
Antelopes and Zebra

Lake Mburo National Park is home to over 69 mammal species. One can only see this on the various game trucks. A drive each month is worth it! How dare you miss this chance to watch the amazing Fauna? The moment you think of a cool gaze at different game animals, look not elsewhere. Let us drive to Lake Mburo National Park. Have you ever seen the Topis? The males and females look alike with horns which creates difficult to differentiate them unless you move so close. We looked at the Elands, peaceful Zebras, Defassa waterbucks, and the Antelopes. These are the beauty of the Mburo. The huge Buffaloes, cunning Hyenas and swift Leopards, and only Lion can never disappoint you on your watch on the drive at Safari in Mburo. These gather in groups and roam in certain sections.
Have you ever thought of Crocodiles only opening their mouth wide while not in the water? Have you ever imagined how they look physically, while at leisure? Look! There! Shouted one of our friends, it's a Hippo she said. The closest neighbor to 'Crocs' was right there. It's such a huge animal weighing about 900kg after a mere look at it. Now imagine when it's weighed practically.
Primates in the wilderness
The animal species in the park hold cultural values to the people around them. Among these were leopards. In Lake Mburo, you will not find lions and Elephants during your nature walk and that's why Lake Mburo is one of the best parks for walking safaris Zebras as 'Entulege', Buffaloes also known as 'Embogo' in Buganda. The buffalo is one of the strongest in the wilderness. People belonging to this clan, therefore, transport the Kabaka (King) on their shoulders as their role among the totems. Often times the park is referred to as the monkey sanctuary due to the different monkey species. Monkeys are commonly known as Enkima.
Monkey at the park
These are less brilliant creatures. They often have mature care for their young ones. Alas! What a tall giraffe! Shouted Isaac, the tallest animal in the world was spotted picking a leaf from the tree top. This one could think one needs a number of ladders to reach, but it couldn't only be a lift and a neck to have itself served.
Half an hour into our journey we could see that a vicious storm was brewing from Lake Mburo. We sat along the banks for about 30 minutes when Lemmie served us ice-cold Coca-Cola and Pepsi to quench our thirsts and those who preferred beers got them. We all felt so free and alive! The sun was direct into us and there we all were sipping ice-cold Coca-Cola and Pepsi (other beers) in the shades with the most breathtaking scenery and bird life all around us. This was the life, The Whispers of the Wild.
Melodious Bird Chatters
Photo: Weaver bird
Have you ever needed that melodious chirrup of the birds and the soothing melo-staccato especially with the radiant sun rays over you that one single day? All are present at Lake Mburo National Park. It is a habitat to 315 various bird species. Among these, I saw the Crested Francolin, Emerald-spotted wood dove, red-necked spur, Brown Parrot, Blue-napped Mouse bird, Greenwood Hoopoe, Nubian Woodpecker, Lilac-breasted Roller, African-grey Hornbill, Trilling Cisticolla, Cheeky Bronze-tailed Starling and Bee-eaters.
The chances for you to view the rare Shoebill, African fish eagle, malachite, pied Kingfishers, and African Fin-foot once you take a boat cruise safari is higher than ima
Photo: Lovely bird
There is nothing that exists to offer a cool natural breeze than Lake Mburo which attracts tourists. Lake Mburo forms part of the 50 km long wetland system linked by a swamp. On the boat cruise we had, flora and fauna were the beauty of the day with animals on the banks. The whispering wind sounds couldn't be escaped.
We all headed up to the waiting Matatu which then took us back to the camping site, wet and happy. Our Mburo trip was very memorable and a wonderful experience for all of us and we cannot wait to join our colleagues for a trip to the mountain Rwenzori national game park. Next time though, I am not taking prisoners!
HOW TO ACCESS THE PARK
LAKE Mburo is located between the two big cities next to Kampala and that's is Masaka and Mbarara city and it takes you approximately 4-5hr drive from Entebbe international airport to the park gate. the best way is by using road transport and Carrental4x4.com is available to offer you the best 4×4 cars for self-drive
Heading back to the hotel