The overview 3 DAYS GUIDED SAFARI TANZANIA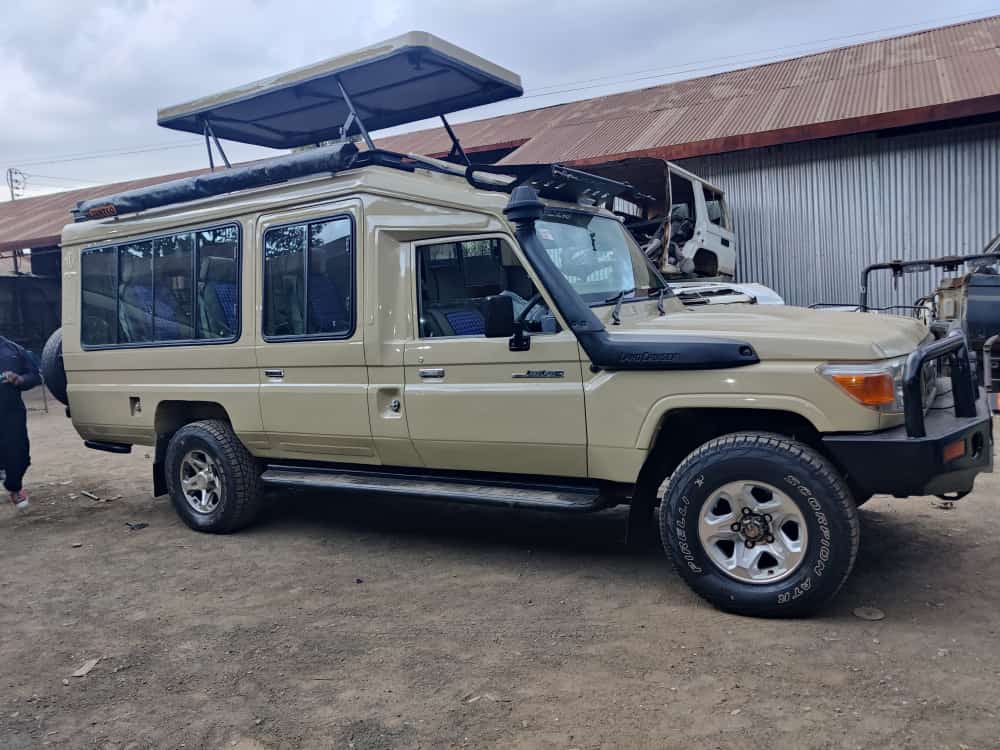 This 3-day guided safari Tanzania safari car hire will take place in Tanzania's Ruaha National Park. Ruaha is Africa's last wildlife refuge and second largest park, sprawling within and along an ancient arm of the Great Rift Valley. Viewing the animals moving around the Ruaha Big River will provide you with a superb game-viewing experience. You enjoy scenic drives and the vast plains of Ruaha
Detailed Itinerary of 3days safari

Day 1: Transfer from Dar es Salam to Ruaha National Park
On this first day of a 3days Guided safari after breakfast, you will be taking a local scheduled flight from Dar es Salaam to Ruaha National Park. Ruaha has two airstrips, Jongomero and Msembe, and the location of your tented camp or resort will determine which one you fly into.
When you arrive in Ruaha, our driver guide will meet you and transfer you to the lodge for some leisure and freshening up, with safari game drives on the way to the camp.
You will depart for your first sunset game drive in the Ruaha bush in the afternoon. Ruaha National Park is a lesser-known safari location in southern Tanzania with a diverse range of flora and species. You will get a more Tanzania private safari experience than in the more popular parks in Northern Tanzania. Elephants, giraffes, buffaloes, hippos, wildebeests, numerous antelopes, and even lions are among the species you will witness. After the game drive you return to the lodge for dinner and an overnight stay.
Meal plan: All meals are included
Day2: Full-day game drives in Ruaha
After breakfast, go on a full-day game drive through Ruaha National Park. Almost as large as the Serengeti, it is one of the most fascinating wildlife reserves due to its unspoiled nature. Ruaha National Park is delighted to protect predators such as lions, cheetahs, wild dogs, and hyaenas, as well as elephants, giraffes, kudu, antelopes, hippo crocodiles, and impalas.
Ruaha National Park is a wilderness location that combines a rare occurrence of game-watching with gorgeous scenery. The park has not been extensively explored or touched, providing tourists with a one-of-a-kind experience. It boasts a diverse range of plants and creatures that will satisfy you.
Ruaha National Park is widely recognized for its enormous elephant population. More than 500 bird species have been reported here, making it a bird watcher's paradise. The majority of the birds are locals, such as Kingfishers, Hornbills, and Sunbirds, but some, such as the White Stork, are migrants from other continents such as Asia, Europe, and Africa. While birds can be seen all year, the ideal season for bird watching is during the wet season. After enjoying this eventful day full of wildlife adventure in a safari car hire on a game drive, you will return to the lodge for dinner Meal plan: All meals are included
Day 3: Early morning game drive and drive back to Dar es Salaam
On this day you will have breakfast, and later join the morning game drive in Ruaha National Park to interact with the early risers and hippos, Leopards, waterbucks, and many other wild creatures, before embarking on a drive back to Dar es Salaam arriving late in the evening. You will be dropped off at the lodge or location of your choice, bringing this 3days guided safari toan end
Please let us know about your schedule, and we will tailor your three-day safari excursion in Ruaha to your specifications.
Meal plan: Breakfast and lunch
Ruaha National Park Brief introduction
Ruaha National Park is Tanzania's second-largest national park and one of its most prominent wilderness areas. The Park is situated in central Tanzania and has an area of 20,226 square kilometers. It is made up of Zambian Miombo, acacia woodlands, marshes, Riverine forests, and savannah vegetation, all of which provide habitat for a variety of mammals and birds. Tanzania's largest National Park is comprised of the Great Ruaha River, rolling hills, steep escarpments, and huge open plains filled with the characteristic African Baobab trees.
The Great Ruaha River, together with the Mwagusi, Jongomero, and Mzombe rivers, are critical to the park's survival. These rivers supply much of the water for wildlife during the dry season. During the dry season, elephants use their front feet and trunks to gather fluids from dry sand rivers. The remaining water runs along the Great Ruaha River, where hippopotamus, fish, and crocodiles thrive.
Ruaha National Park in Tanzania is a fantastic destination for a wildlife safari because it contains one of Africa's greatest elephant populations. Ruaha is home to magnificent wildlife such as Kudu (both larger and smaller), as well as the rare Sable and Roan antelope. This park is home to Grant's Gazelles, Topi, Southern, and Bohor Reedbucks, Lichtenstein's Hartebeests, and Klipspringers. Sightings of sable, roan, and hartebeest are common along the higher cliff, known as the miombo woodlands. Cheetahs, giraffes, zebras, elands, impalas, bat-eared foxes, jackals, lions, leopards, and wild dogs are among the other notable wild animals in Ruaha.
Ruaha National Park is home to over 450 different bird species, rendering it a birdwatcher's delight. Migratory birds from Europe, Asia, Australia, and Madagascar, as well as endemic and almost endemic water birds, live in the area. Crested barbets, yellow-collared lovebirds, ashy starlings, red-billed hornbills, giant kingfishers, white brown coucals, spur-winged coucals, African fish eagles, black-bellied bustards, goliath herons, long-crested eagles, Namaqua doves, and southern ground doves live in the Park.
This safari inclusion
Flights within Tanzania
All accommodations specified
All activities listed on the itinerary
Transfer and game drives in a safari car hire vehicle
All meals as specified
Park admission fees
Driver/guide who speaks English
Drinking water in a bottle
Transport
Tour Exclusions
Meals and beverages not specified in the itinerary
Tips to tour guides, hotel staff, and tour drivers.
Visas and international airfare
Insurance for travel.
Personal expenses like laundry, Phone calls, refreshments
Medical Services
Additional optional activities