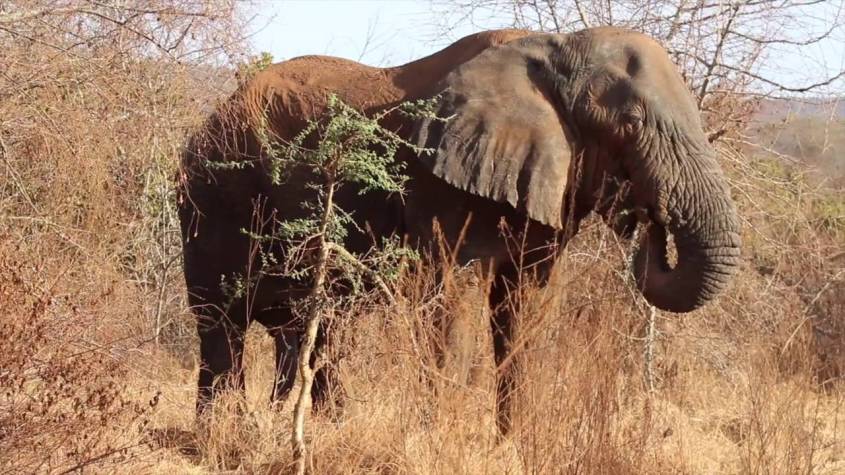 Akagera National Park announced the death of their most recognized elephant, the names of  Mutware in 2018 which was the saddest news in the tourism sector in Rwanda.
The news was reported by the park officials, Mutware loosely translated as 'Chief' died of natural causes, he was one of the oldest elephants in Akagera in Rwanda as he was 48 years old.
Mutware was easily recognizable to those who knew him as he had broken his tusks years ago and it was very interesting to the clients who used t visit the national park in Rwanda.
"It is with sadness to announce that Mutware, Akagera's most well-known elephant, has died. In his last years Mutware would spend most of his time at the very southern tip of Lake Ihema, often in the water, only traveling through the park once a year for a few weeks at a time," the statement from Akagera National Park read in part
Mutware was one of the original 26 young elephants, who were all under the age of eight years, brought to Akagera from Bugesera in 1975.
It is said that he miraculously survived the loss of his tusks at the hands of poachers in 1994 as the battle raged to liberate the country from the genocidaires.
Though he was well known and adored by Rwandans who visited the park, Mutware was before the fencing of Akagera National Park infamous for escaping the game park and destroying the property of people who lived next to the game park.