4×4 Car Rental Rwanda Budget & Luxury Car Hire From $50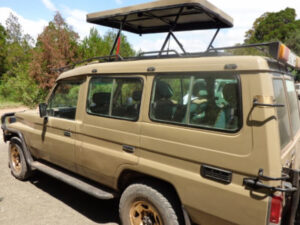 Car Rental Rwanda: Car rental 4×4's Rwanda Car Rental Service offers budget or luxury Car rental deals on driver guide hire, long term car rental, one way Car rental, Airport transfers, Camping gear & rooftop tent hire
Car rental 4×4 hires out a wide range of well serviced 4×4 cars in Rwanda from $50 per day. Our professional car rental services along with cheap car rental rates ensures you are able to adventure this Scenic, rugged and wild country at your own pace and freedom.
We often compare car rental prices to ensure you receive the best & cheaper car rental rates. Cheap car hire, economy car hire, or perhaps you prefer to explore Rwanda by 4×4? Whatever your preference.
Car Rental 4×4: Car rental Tanzania Service
Car Rental 4×4 offers a number of rental options as an online car rental provider, covering unlimited kilometers, Car rental with pop up roof, Car rental with driver , Car Rental with rooftop tents and several pick-ups and drop-off locations.
At Car Rental 4×4 we ensure all our customers receive prompt, and professional Car rental services in Rwanda. Whether you've decided to explore Tanzania by 4×4 or you're looking for a cheap hire car, our affiliates provide Ideal customer car rental service, comprehensive safari roadmap assistance, and 24/7 roadside assistance for any breakdown cover as well as Accommodation Bookings.
We also offer customers with a selection of standard Comprehensive insurance cover on all rental vehicles in Rwanda. When you hire a car in Rwanda, get ready for the best car rental services at budget rates.
Rental Car Airport Locations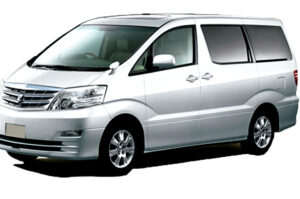 Car Rental 4×4 offers pick-up and drop-off car rental at many locations in Rwanda including airports, cities and National Parks. Airport car hire from these rental branches provides broad access across the country, allowing you to tailor your holiday rental with your flights into Kigali International Airport, Bugesera International Airport and Kamembe International Airport.
Rwanda is a country for an intrepid explorer, and as such offers exciting driving opportunities. By hiring a car from Kigali or Bugesera you'll be able to enjoy this quintessential safari country at your own pace and from your own safari car rental. Car Rental Rwanda offers long-term car rental and short-term rental through our online reservation facility.
Cross Border Travel Rwanda
Booking a car in Tanzania gives you the option of driving your car across East African borders, expanding the scope for your vacation. We make special arrangements permitting you to cross into the following countries in your rental car: Uganda, Kenya, Tanzania, Congo, Burundi and Southern Sudan
If you intend on hiring a car in any of the following countries please see or contact us through rent@carrental4x4.com, or call 0704379348, relating to that country for full details and prices on rental cars:
4×4 rental For Rwanda National Parks
If you're an experienced 4×4 enthusiast, Rwanda is an adventure waiting to happen. We offer fully equipped 4×4 in Rwanda, and can be equipped for up to 24 adults. We offer rates including or excluding camping equipment.
Much of Rwanda National Parks including Volcanoes National park, Akagera National Park, Nyungwe Forest National Park & Giswati National Park are a rugged wilderness, and only few of the country's roads are paved. A sturdy and fully equipped 4×4 rental in Rwanda offers you the chance to navigate your own safari of exploration and game drives, as well as navigate the predominantly off-road terrain of the game parks & reserves.