Car Rental Uganda, 4×4 Budget & Luxury Uganda Car hire
Car Rental Uganda: Car rental 4×4 offers budget & luxury Uganda car hire services on Long term, one way, rooftop tents, driver & camping gear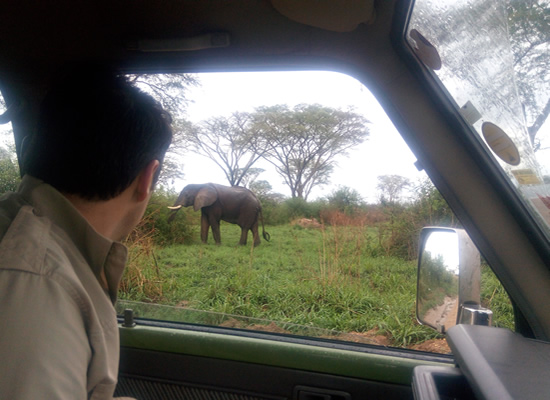 Car Rental 4×4's offers the best budget & Luxury car rental services that could be hired at a cost effective rate. We offer exclusive Car rental Uganda services from  Long term car rentals, Rooftop tent land cruiser, car rental with driver guide services, pop up roof hire, Camping equipment hire, one way car rental options, Airport transfers among others.
Car rental Uganda provides you with the best road trip experience. We offer daily, weekly, and monthly car rental plans to fulfill your business travel needs, weekend getaway needs, and leisure travel needs. Our car hire Uganda services include highly maintained and clean cars for outstanding tours as we love traveling by road. To us, a road trip is one of the most incredible ways to ride the length and breadth of Uganda. With Car rental Uganda, there's something to look at, something to explore and to experience.
Car Rental 4×4 hires out the best car rental fleets  to it its customers from Toyota Land cruisers, Toyota Rav4s, Safari van, super customs, luxury bus rentals, Toyota hilux  to Pick up rentals.
Car rental with driver/guide or chauffeur in Uganda
Uganda "The Pearl of Africa" is one of the most important cultural and international hub of Africa with many historical instances and travel attractions. To cover and enjoy all destinations, it's better to opt for  car rental Uganda with driver for a hassle-free travel experience with comfort.
At Car rental 4×4 we ensure that you get the car on rent at your desired location and time. Uganda has a number of tourist places to visit but not possible in single day. Whether you are local or tourist from another state or country, Car rental Uganda is also a best option to travel entire day.
Luxury Land cruiser Rental (Camping with rooftop tent)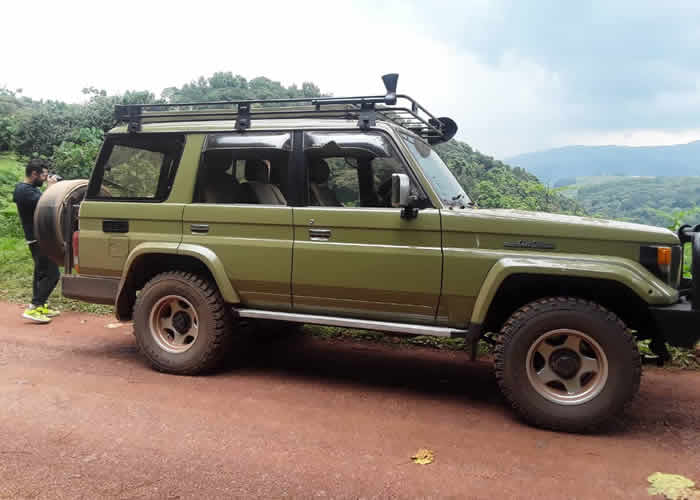 Car rental 4×4 offers budget & luxury camping services in Uganda with camping equipment and rooftop tent Land Cruiser rental, which could provide the best road trip  Camping safari experiences. Enjoy the views of Uganda with our Land cruiser with  rooftop tents and camping equipment, and that includes ample leg space, comfortable seating, and proper amenities. Now plan your journey with our luxury 4×4 rental cars that provides for AC and non-AC, automatic or Manual transmission.
Luxury Bus Rental Uganda with a driver/guide
Grab the opportunity to explore the beauty of Uganda with family or friends with our luxury Bus hire services Uganda. To appreciate the beauty of every place in Uganda, book our luxury Bus rental services that are affordable. Our well-trained and reliable drivers work effortlessly to help our customers to reach their planned destination quickly and with all the comforts that are needed for traveling comforts. Our Luxury bus Hire services are equipped with pushback or recliner seats to provide our clients with all the luxury needs. We also full functional charging ports with our luxury bus rental service.
Self Drive Tours
A little help with your 4×4 Uganda self drive safari? Car Rental 4×4 can provide you with an itinerary, and arrange all your bookings from accommodations, gorilla or chimpanzee permits in advance. Our partnership in the tourism field means we are able to provide you with the best comprehensive and professional safari itinerary, bookings at tried and tested accommodations and travel advice on your self drive safari through Uganda.