Camping Gear Uganda: 4×4 Car Rental Uganda With Camping Equipment.
Camping Gear Uganda: Car rental 4×4 Africa offers equipped 4×4 Car Rental With Camping Gear(at at $10 price) in Uganda for the Kitchen & Vehicle for an ultimate safari Camping Experience in Uganda. The camping gear majorly comprises of camp table, full set of kitchen utensils, frying pan, cooking pots, gas, sleeping bags, or saucepans with covers, ground tent, mattresses, and coolbox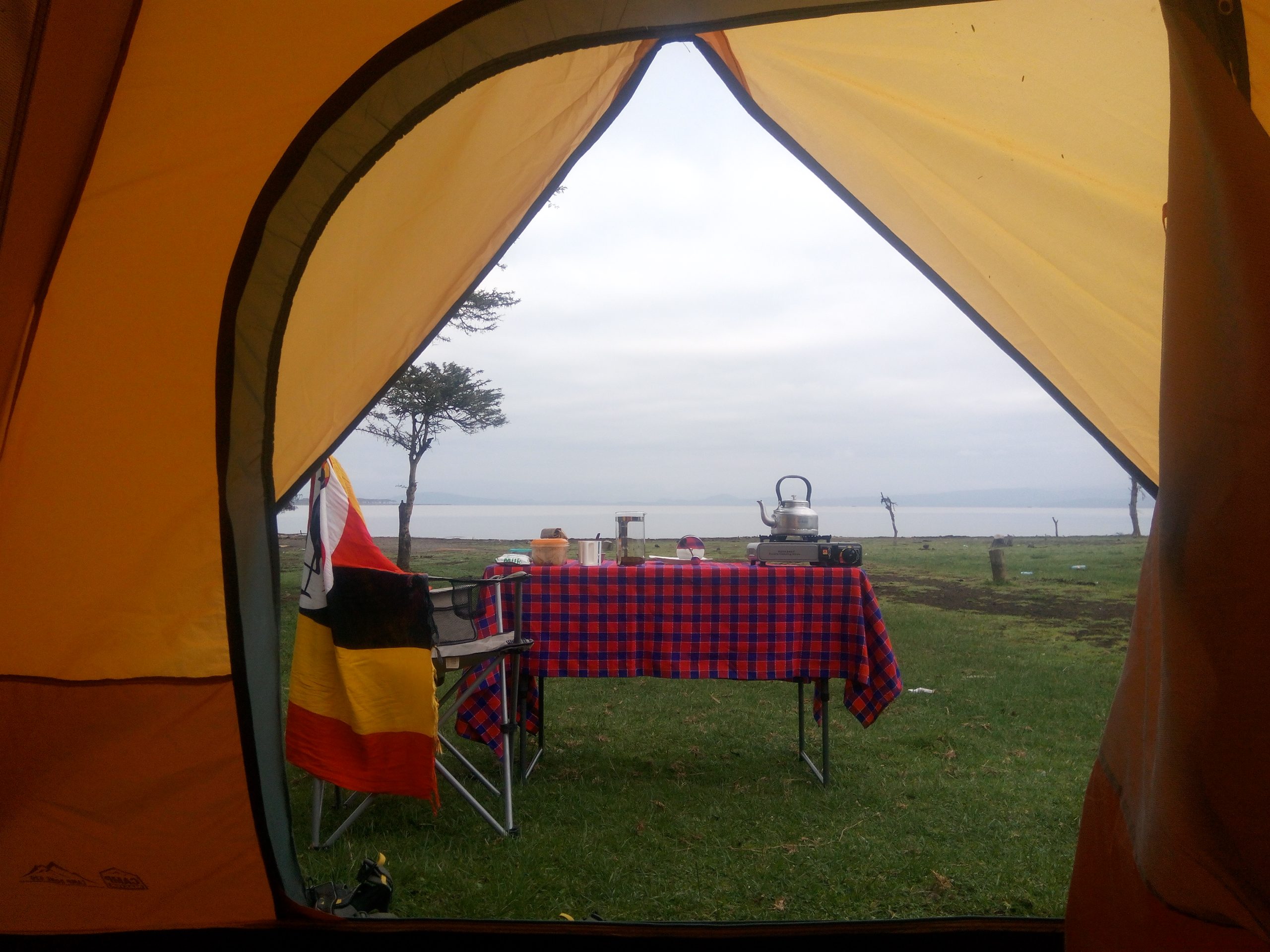 Want to go camping with enthusiasm to Uganda, but just don't know how & where to start? Car rental 4×4 Africa, provides you with a full kit of 4×4 Car Rental with Camping Gear in Uganda in order to make your 4×4 camping experience more comfortable with our car rental with camping gear service.
With the 4×4 camping vehicle , you will be far away in the middle of nature, from the hustle and bustle. We mainly hire out 4×4/4WD cars with an extensive collection of camping gear/equipment. The cars come fully equipped with camping equipment/gear. Our top of the range equipment will provide all that is needed for an exciting, comfortable journey such as;
Major Camping Gear in Uganda
GPS, camping chairs, camping table, Rooftop tents, handy gas bottles, water containers(or jerrycans), braai grid, canvas grid bag(shopping bags), collapsible tripod, LCD Camping lights, Axe, and spade. Sleeping bags, clean bedsheets, pressure mattresses, disinfected bath towels, ground/dome tents, Duvet.
Kitchen Camping Equipment in Uganda
Electric fridge, electric cooler box, Mugs, plates, desert cereal plates, knives, tea spons, table spoons, water glasses, small & Large cooking pots with lids, bread knife, whisk, frying pan, can opener, bottle opener, kettle, mixing/salad bowels, steak knives, utility knives, serving spoon, butcher knives, cutting board, spice grater, egg lifter, potato peeler, braai turner, pair of tongs, wooden spoon, funnel, sieve, storage box, cooler box, table cloth, utensil wiping towels, washing/scrubing foil, dust pans, washing basin, gas cylinders.
Vehicle Uganda Safari Equipment
Radio with MP3 player, Fire extinguisher, jumper cables, wheel spanner, Lifting Jack, pressure gauge, Extension Lead, Reflective triangles, Extension lead, puncture repair kit, dual battery system recovery rope, puncture repair kit, Air compressor, shackles First Aid kit and a shovel
Camping Car Hire, 4×4 Cars for Camping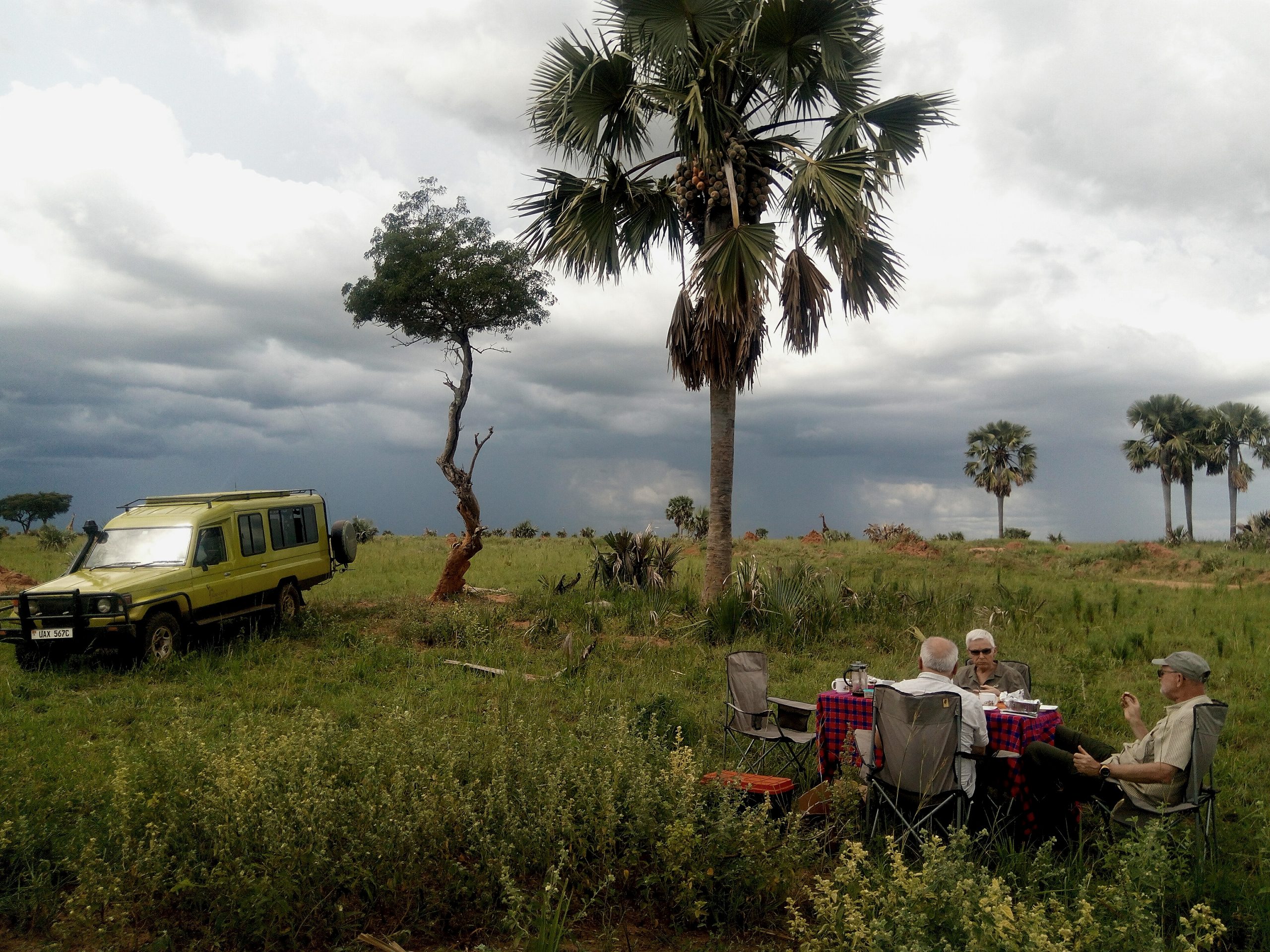 Driving through Uganda becomes even more fun when you go camping with a fully equipped car rental with all the equipment you need, to spend the night in the middle of Nature!
ensures that you have the best possible car, able to comfortably carry you over the long stretches of all the terrain roads.
We guarantee you a rental vehicle in perfect condition with excellent back-up service. So, you can enjoy your Camping holiday in this beautiful country.
It is almost impossible to name all the different types of cars so we made a list of the vehicles used most.
Self drive Safari Camping in Uganda
Self-drive Safari camping can be the more affordable & convenient way to travel, as well as allowing you to get up close with nature. Uganda boasts numerous camping sites, throughout the country.
Car rental 4×4 is the perfect solution for camping car hire in Uganda
Why Rent camping gear with Self drive Rwanda
We hire out a range of 4×4 vehicles for safer driving over rough terrain and to more remote areas of East Africa.
We are also on standby 24/7 service, should you require any roadside assistance during your self-drive Camping safari.
All our camping Vehicles, come equipped with camping gear for either 2 or 4 people. We would also highly recommend the option of a fridge and GPS.
Items that come standard with every 4×4 vehicle equipped for camping
Extra spare wheels, wheel spanner, camping table and chairs, complete kitchen set, gas cooker, single or double roof tents with foam mattresses, Rooftop Tents (Family rooftop tents), Fridge freezer, Ground sheet, Pillows, Wash basin, Table, Camping, chairs, Electric light, Gas cooker, Gas cylinders, Cooking set, Wash basin, Water jerry can, Barbeque grid, Gas cooker, Gas cylinders, Jerrycans for water, Cooking set, Water jerry can, Barbeque grid brush set, danger triangle, tow rope, tyre pressure gauge, compressor, spade, first aid kit, wooden support block for the Jack, pressure mattresses.