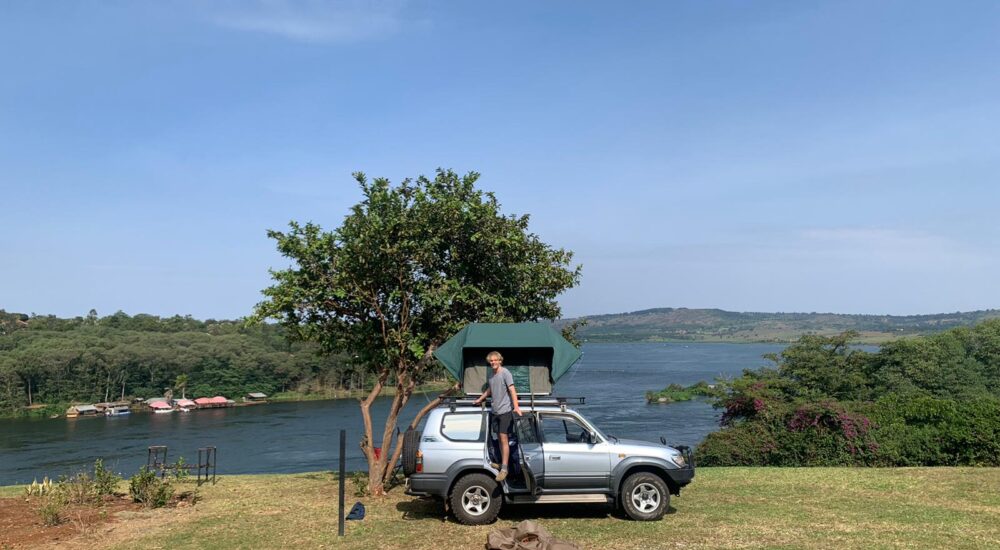 Self drive Car with rooftop tent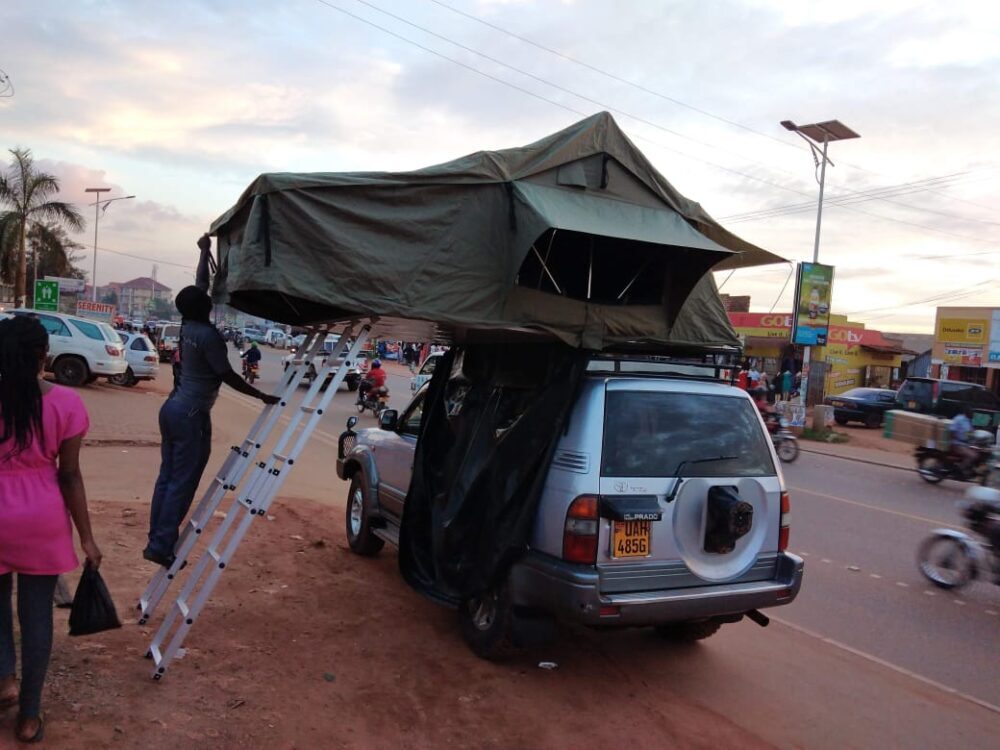 car with rooftop tent for safari in Rwanda
car with a rooftop tent on Selfdrive in Rwanda Most tourists would wish not to spend a lot on accommodation and feeding, the main aim of travel is to have fun and a free mind during a holiday or vacation. As a way to curb the issue of increased rates on accommodation fees, we decided to opt for the use of the rooftop tent. Traveling on self-drive means you make a decision on your own without the influence of another person Ie a guide/driver. Hiring a rooftop tent is the best way of reducing the costs of your vacation.
It's the most flexible camping tent compared to the ground tent because it's easier to set up, you may take 3-5 minutes to set it up. after using it you fold it and drive your car safely for other activities like the game drivesafari car in the game park. all you have to do is to focus on an adventure for the next day
When do you need to sleep in a tent during your holiday?
A car with a rooftop tent is comprised of different accessories accompanying the tent. the rooftop tent is mounted on the top of the car and it was built or designed to favor any season and any condition throughout the year. camping on the top of the car keeps you off the ground since at times it becomes wet, muddy or sandy ground, and the next day your set to go on another adventure.
All rooftop tents come with a foam mattress for extra comfort, this foam can be removed in case it gets wet. the normal mattress inside the tent is normally for 2 people and a family mattress is for 4 people which means we offer a family rooftop for 4 people or three and a couple tent for 2 people. these tents have extra space for a kid and other personal gear.
When hiring a car for camping with a rooftop tent, the following are included on the list because having a car tent on top means you are going to camp and you will need the camping gear below is the list
Sleeping bags
Gas cooker
Table and chair
Light
All kitchen u tensile
It is time to contact carrental4x4.com for self-drive with a rooftop tent in East Africa