Car Rental With Private Driver Guide Hire in Kenya | Hire A Car With Driver
Car Rental With Private Driver Guide Hire in Kenya: Hire with Car Rental 4×4: Rav4, Land cruiser, safari van with personal chauffeur or driver. Rent a car w/a driver in Kenya
Car rental 4×4 offers 4×4 car rental with driver-guide in Nairobi, Mombasa, Kisumu, Malindi, Eldoret, Nakuru, Ruiru, Kikuyu, Thika, Meru, Naivasha, Meru, Machakos, Bungoma, Kakamega, Kisii, Narok, Busia etc.
Rent a 4×4 driver-guide in Masai mara, Lake Nakuru National Park, Nairobi National Park, Amboseli National Park, Aberdare national Park, Aberdare, Samburu national Park, Mombasa Marine national Park, Hell's Gate National Park, Tsavo East and Tsavo West national Park.
Our range of standard cars for hire with a driver guide include: Safari van for hire with a driver-guide, Toyota hiace with a driver guide, coaster bus with a driver guide, Land cruiser with a driver guide,  Land rover defender with a driver guide, Nissan Patrol with a driver-guide, Toyota Rav4 with a driver-guide, Hilux double cab with a driver guide etcetera.
We always offers comfortable and convenient driver or chauffeur service in accordance to your personal travel requirements, whether you traveling with family or a group or as an individual.
What do we offer our car rental with driver-guide in Kenya?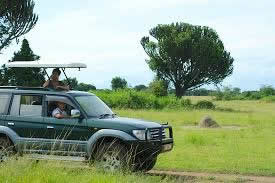 carrental.com also offers Driver guide or Chauffeur hire for business-related trips, Customized private driver hire, driver rental service for special meetings and conferences, weekly/Monthly chauffeur service with a driver.
If you need a private car hire service with a driver or chauffeur hire to travel in Kenya – we are at your command. For instance, if you need a car to attend a business meeting or a quick safari, our professional driver will be at your disposal. You only need to name the destination and we will take you there.
This car hire with driver guide or chauffeur service also works well if you have a layover or simply limited free time, but want to explore as much as possible.
Point to point service on a one way car rental (with A driver)
Car Rental 4×4's driver hire service may also transport you simply from place A to B with ease, safe and in style on a one way car rental option? No problem, we are here to help!
Send your inquiry by filling our contact form above or via email: rent@carrental4x4.com and we will get back to you as soon as possible.
Health & safety standards
Cleaned and disinfected vehicles
Face masks for both driver/guide and guests (Upon request)
Hand sanitizer in every ride
We encourage you to follow the Guidelines from the local Directorate of Health of Iceland here.